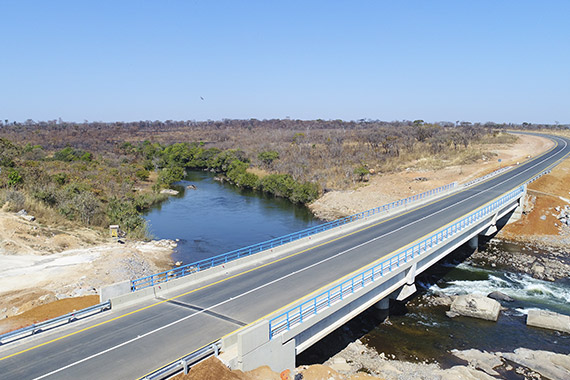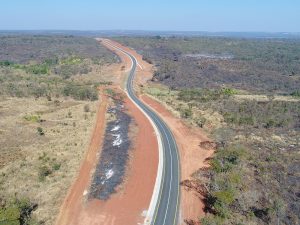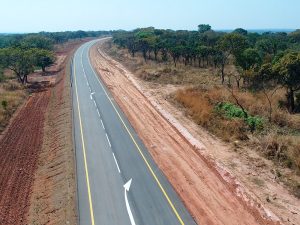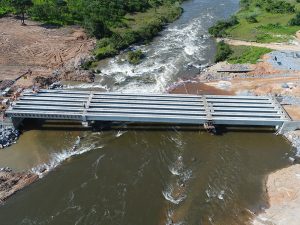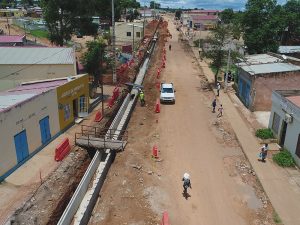 The Rehabilitation of the National Road EN-240, located in the Province of Cuanza Sul, Republic of Angola, runs between the locations of Cariango and Mussende, with a total length of 33 km. The importance of intervening in this road, which was previously a land road, results from the need to provide safe traffic conditions that take into consideration the increase in road traffic associated with the economic development of the country and guarantee the permanent use of this road even during the rainy season.
The scope of work performed was:
Rehabilitation of 33 km of road between the towns of Cariango and Mussende with asphalt wearing course.
Construction of three bridges, one over the Fuique River (20 metres), one over the Ngango River (66 metres) and one over the Loue River (12 metres).
Auxiliary services such as clearing, surface drainage, horizontal and vertical signalling, and environmental recovery were also part of the scope of the project.
The road between the cities of Cariango and Mussende was developed in line with the IFC Environmental and Social Performance Standards. Several socio-environmental actions were developed prioritizing the education and the improvement of the quality of life of the surrounding community, such as: painting of schools, toy delivery, promotion of children's visits to the construction site, celebration of World Environment Day, tree planting, stimulating scientific conferences, and provision of road safety education.

For more information about the Project,
get in touch through our Contact Us page.